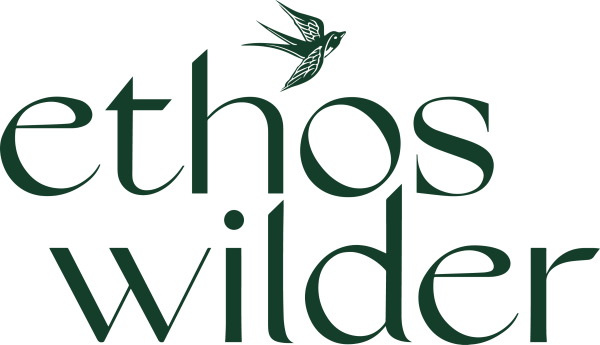 Current Project Status:
1. Incubation
What it's about
Our venture mission is to fund and enable the regeneration of environments at scale to create thriving ecosystems, enhanced biodiversity and sustainable communities for nature and people. 
A profit with purpose organisation with bold ambition and wild ideas to mitigate the impacts of climate change and address the disharmony between people and nature while building the capacity to help others.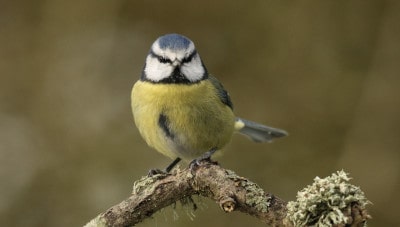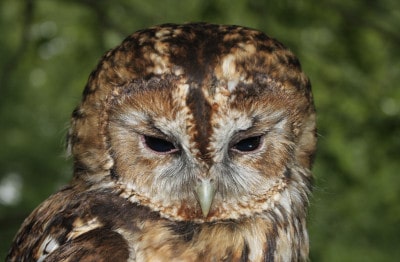 Our aims
We are focused on building the capacity to deliver thriving regenerative nature and agriculture that is resilient for generations to come. We need a new level of ambition and access to funding from the public and private sectors, philanthropists and NGO's. We will work very closely with funding and delivery partners to ensure each site is funded in a way which puts nature first and site regeneration is delivered at a pace driven by nature while creating employment, community engagement and wellbeing.
Drawing on innovative approaches and the application of pioneering technology to monitor and evidence our endeavours for everyone to enjoy. Through a range of nature based solutions we will generate sustainable revenue streams to support the overall goals. We are building the underpinning capabilities to enable other projects to succeed while providing any Intellectual Property we develop to other organisations to help them succeed.
Our aims
To improve the biodiversity and biomass in the UK we need to make a step change in the scale of our nature recovery programmes. We need lots of large sites (> 500 acres) with long term commitment (> 25 years) from landowners, investors, partners etc where each site can regenerate over many years. This will require over £50m of direct or indirect capital and an innovative approach to generating sustainable revenue streams over many years.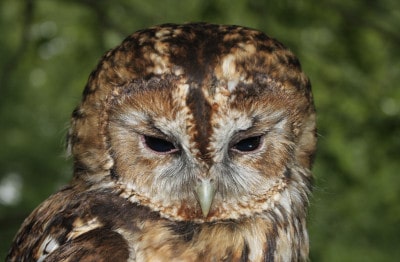 We need a new level of ambition and access to funding from the public and private sectors, philanthropists and NGO's. Over the next 8 -10 years we plan to acquire, lease or have joint ventures on at least 20 sites in the UK ideally as part of larger landscape level recovery projects. We will work very closely with funding and delivery partners to ensure each site is funded in a way which puts nature first and site regeneration is delivered at a pace driven by nature.
The story so far
We have engaged with a number of key stakeholders such as wildlife charities, economists, ecologists, carbon credit and ecosystem services experts, land managers, investors, local and central government, businesses and have submitted funding requests from key sources.
We are developing a range of nature based solutions to build long term capacity and resilience for nature's recovery here in the UK.
These include, for example:
Wilder Funding: Working with the Public Sector, Philanthropists and investors to find investment opportunities either as standalone opportunities or as part of a fund.
Wilder Ideas: Convening dialogue at a local and national level to engage, inform and create meaningful actions.
Wilder Seedlings: A network of local native tree seedling nurseries growing seedlings from local seed, in local conditions to support local projects. Professionally managed, supported by volunteers.
Wilder Sensing: Using technology as an enabler to gather meaningful evidence that articulates the value of a regenerative methodology.
Proving nature enhancement mitigates climate change shocks and stresses, accelerates an economic recovery, supports thriving healthy communities. Bringing the essence of the Dasgupta report to life in realtime. Shifting mindsets to appreciate the interdepandancy between humanity and nature to win hearts and minds for legacy creation.
Wilder time – by creating opportunities to connect communities with nature through wilder experiences. To activate our public realm and streetscapes in our urban landscapes with nature at scale to raise awareness of our connections with nature.
My Ethos story
I worked with Rob Pye and Tony Clarke at EY a long time ago and have stayed in touch ever since so have seen the evolution of C-People which became Ethos. Working with Ethos was inevitable at some point given the alignment on values and approach. The massive issues around nature recovery was a very relevant topic to develop within Ethos – and the Ethos Young Leaders are just brilliant!!
Zoe Metcalfe, co-founder of Ethos Wilder,  is passionate about meaningfully connecting people with nature to mutually enhance health and wellbeing.
Zoe is an expert in resilience and whole systems-  thinking.  Her focus is on creating opportunities, with schools, business partners, artists and community groups, to enable everyone to experience nature, to create nature-literate individuals and communities whose actions cumulatively enhance ecologies and increase biodiversity.
Zoe says, 'They become our future champions for nature & agriculture regeneration, delivering outcomes at scale to counter the stresses and shocks of climate change.'
Zoe is working with Geoff and other Ethos Partners to develop a range of innovative nature based solutions, underpinned by technology to build capacity, health outcomes and resilience here in the UK. Her desired valuable outcomes are platforms for skills acquisition and job creation for our future nature and health heroes.
Get involved
We are creating an ambitious approach to funding nature recovery so we need a diverse set of skills, motivations and experiences including:
Contribute skills and experience – such as Land Agents, Ecologists, Researchers, Natural Capital finance etc.
Partners – organisations who want to find a way of delivering a step change in funding AND/OR delivery
Donors – while we are building the new approach funding will be important
Investors – If you are considering investing in nature recovery projects and assets please do contact us – and share your needs and ideas.
Collectively we need to raise our game to deliver massive scale improvements – so let's work together!
Please contact Geoff Carss at wilder@ethosvo.org
| | |
| --- | --- |
| | Project News |
This social impact project is supported by our Young Leaders