Ethos Wilder Sensing is an exciting project designed to integrate nature and technology – helping make informed, sustainable choices in land use and ecological conservation. By embedding hidden sensors across an ecosystem, we can collect real-time data on a wide variety of indicators such as counts of species, water quality, and key indicators about the environment. Once we have collected this pool of data, we can create models to predict how changes to a landscape will impact biodiversity and general ecological health. We're hugely excited about the possibilities of this project and are working hard to make sure that land-managers, businesses, and the natural world itself can work harmoniously and benefit from data modelling.
Our Sensing project launched in October 2021, and since then we have had some exciting developments:
Collaboration with the Nurture project through Eden Smith
The sensing project at ethos is working closely with Big Data Specialists at Eden Smith. As part of their 'Nurture' programme, we're working with three Big Data M.Sc. students at the University of Salford; Jennifer Ikeoha, Catherine George and Mohammad Chowdhory as they apply their talents. This collaboration has been made possible by the work of Lucy Lynch: Head of Graduate Partnerships at Eden Smith.
The trio will be working with us over the coming months and embracing collaborative opportunities along the way. Ethos has organised training for the use of Amazon Web Services which has been delivered to the team and a number of Ethos Young Leaders. Huge thank you to Mohamed Ezzat, Ehab Azad and Niall Dryburgh for some great training and mentoring and being so generous with their knowledge and insights.
We can't wait to see this marriage of academia and industry develop. You can read more about our partnership with Eden Smith here.
Hosting a consultation and Networking event at St Georges' House, Windsor Castle
On the 24th and 25th of February 2022, Ethos Wilder co-hosted the consultation 'Thriving Places for Nature and People' hosted at St George's House in Windsor Castle. Partner organisation Atkins, a design, engineering and project management consultancy, who co-hosted and funded the event. TYF also co-developed and ran the event. It was an opportunity for many stakeholders and interested parties to come together and discuss the need for sustainable natural spaces and just what can be done to ensure a viable future for people and planet.
At the event our young leader Holly Berry delivered a speech on the role of the optimistic youth – a fantastic chance to have the views of young people heard.
St Georges house will be publishing a report of the events' proceedings and discussions in the coming weeks. We look forward to sharing more from the event then.
Creating a development plan for Wilder Sensing
To move the project forward, Ethos Wilder project founder Geoff Carss has developed a strategy for the coming months on how we can grow and implement the Wilder Sensing project to its full potential. Ideas for the development of pilot projects are in the works for rural, urban and industrial sites, and how we might understand the particular needs and regenerative work that can be done. We aim to be able to reach a point of full commercial release by mid-2023.
As part of the development plan, Ethos Wilder is currently in discussions with a number of organisations and estates about deploying sensors and developing the commercial revenue streams.
Recruitment for in-house Chief Technology Officer
Ethos Wilder is currently recruiting for a Chief Technology Officer. Our CTO will be a key member of staff designing the core functionality of data collection and analytics, and will have the opportunity to mentor M.Sc. students as part of the project. The role will involve opportunities to apply skills in Machine Learning, Internet of Things (IoT) and Big Data in our mission to understand and work with the environment. We're thrilled that we have had many applications and will be interviewing over the coming weeks.
Further information about this opportunity can be found here.
If you are interested please contact Geoff Carss  (geoff.carss@ethosvo.org) to discuss or apply directly online quoting the job:  Wilder Sensing CTO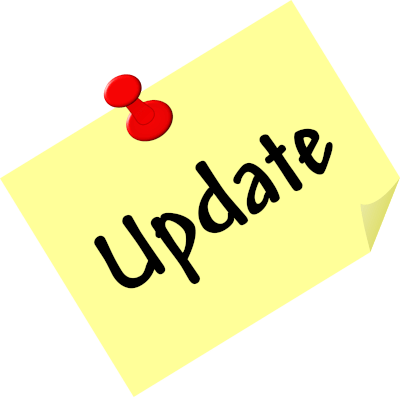 June 2022 Update
2022 has brought some substantial advancements for Ethos Wilder, particularly through Wilder Sensing. We have onboarded 2 new specialist volunteers: Raghav Arneja and Olivia Macky. The team has also benefited from the work of 3 Data Science M.Sc. students: Jennifer Ikeoha, Catherine George and Mohammad Chowdhory. From July 4th, Wilder Sensing will be introducing 7 new M.Sc. students to propel the development of our machine learning algorithms and sensor integration.
Alongside developing the team, Wilder Sensing is working hard to finalise its Pitch Deck for potential investors. This will provide an outline of the start-up's purpose to raise initial funds to build a scalable biodiversity sensing Software-as-a-Service solution able to support deep insight generation, Artificial Intelligence based processing of many types of data to enable investors, land managers and ecologists better understand the changes happening on a particular site.
You can read more about Olivia here, and Catherine George's blog post here.