Thanks to Young Leaders, Ethos' innovative work experience programme,  the voice of youth will be represented at Thriving Places for Nature and People – a consultation to be held 24th – 25th February 2022 at St George's House, Windsor Castle.
The nature regeneration start up Ethos Wilder has co-created this initiative with TYF Group and Atkins, a member of the SNCL Lavalin Group who are also funding the event. The invitation-only two-day programme holds a big ambition – to co-create a blueprint that improves biodiversity, boosts health and well-being, and services to mitigate climate change.
The Wilder Windsor Young Leaders team is represented by eco-activist Holly Berry who has played a major role in the development of Wilder. She is a campaigner who is passionate, committed and determined to add the voice of future generations to the discussion.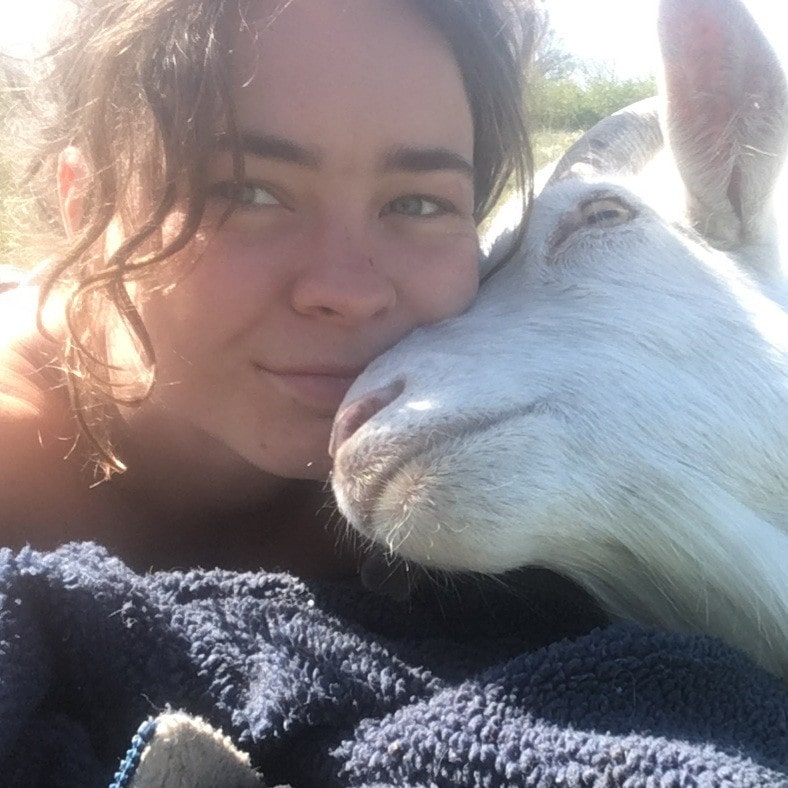 "I am looking forward to giving a young optimist's perspective on the importance of saving our native biodiversity for the future of all young people and those who have been left behind by the current system."
Ethos Wilder Founder, Geoff Carss says:
"We are thrilled to be able to bring a Young Leader to the table to meet influencers from a wide range of sectors, such as conservation, investment, business, healthcare utilities, landowners and technology companies. We want her voice to be heard on ways to generate new income streams, to provide employment and a more hopeful outlook for her generation."
As with all St George's House events, the Chatham House Rule applies, a report of the proceedings will be published with comments made 'in the round' rather than attributed to specific individuals. The prestigious event is already fully subscribed and a report of the proceedings will be published by St George's House in the weeks following.
More Information:
Ethos Wilder is a Ethos VO initiative.
Ethos VO is a social enterprise accelerator on a mission to find creative solutions to society's complex problems. It supports social entrepreneurs to work collaboratively with a shared purpose for positive change that redefines growth and improves lives. 
Ethos Wilder is a venture launched by Ethos VO to increase the pace and scale of nature based recovery. It has a number of initiatives underway including this consultation as a way of bringing people together to identify new initiatives. We are also launching Wilder Sensing – a technology solution using many Internet of Things (IoT) sensors to record audio, video and other data sources. This data will be interpreted using Artificial Intelligence to create a record of every bird call, bat sonar, mammal call etc which will results in millions of data points being captured on a site. This will enable land managers to better understand the changes to biodiversity as a result of how the landscape is being managed.
Ethos Young Leaders is a venture launched by Ethos VO (valuable outcomes) in 2020 as a response to the Covid emergency. The scheme offers training, development and purpose-driven work opportunities to anyone living anywhere in the UK, aged 16 – 24 and on Universal Credit. It is a youth-led solution developed by a team of partners and mentors from within the Ethos group. In 2021 it gathered momentum with funding from the UK government's Kickstart Scheme and is now accelerating as more partners join. The scheme is achieving sustainability through work with companies and charities throughout the UK. So far it has given paid work experience to 45 young adults, 3 of whom are now employed full-time by Ethos
About St George's House:
At the core of St George's House mission is the wish to nurture wisdom through dialogue, which often means working through difficult issues to find ways in which those issues might be made less intractable. This is facilitated in two ways: through twenty-four hour residential consultations, with participants staying in the grounds of Windsor Castle overnight; and through its online presence, currently in development, where people can gather virtually. In either forum, participants work through a carefully calibrated programme focused on debate and discussion. 
Our partners on this consultation:
Atkins, a member of SNC Lavalin Group, Engineers a better future for our planet and its people. Creating sustainable solutions that connect people, data and technology to design, deliver and operate the most complex projects.  With a community of 30,000 people across the UK, North America, Middle East and Africa, Asia Pacific and Europe. We build long-term trusted partnerships to create a world where lives are enriched through the implementation of our ideas.  
The TYF Group
TYF work at the intersection of policy innovation, experiential learning, and scaled-up sustainability solutions. TYF's create interventions for audiences spanning present and future generations that help them fall so deeply in love with nature that it changes the way that people live, whilst building unshakeable confidence, from the classroom to the board room, in their ability to take effective action to matches the scale of the climate and nature crisis.