Partner with us to support Young Leaders
Does your organisation want to make a positive difference in the world?
Does your organisation want to make a positive difference in the world?
We could help you produce valuable outcomes – and help build a better workplace.
Ethos are seeking work experience from external employers for their Young Leaders – they need your help to make a bigger impact.
Collaborative video production by Young Leaders
How does it work?
Young Leaders links fresh young minds with social enterprises, community interest companies, charities, voluntary projects and any purpose-driven company or group.
The story so far
"We need to include young people in the creation of a solution to the challenges they face post-Covid and post-Brexit."
Charlotte Kinloch Ethos Young Leader
Young Leaders is a work generation scheme co-produced by visionary Ethos Partners and thirty young people. They say they want stuff to change:
Better workplaces and urban spaces
An economy that values wellbeing even over profit
Investment in our natural capital to ensure an environment we can live in beyond 2050
We have good news – the positive power of this visionary generation is ready to help you. They have already proven they can do this through their inspiring work for EthosVO.org. All our projects currently under incubation/acceleration are being supported by them. All our social media is being driven by them. They are helping Ethos grow, and pushing us beyond what we thought were our limits with their incredible energy and innate desire for community.
Wouldn't you like that for your organisation?
Now, our Young Leaders want to work for other organisations who are brilliant at delivering social value.
How is that possible?
Thanks to some early financial support we have received, we can enable our Young Leaders to deliver work for you at zero cost. If you are interested, read on and then contact us to discover if you are eligible to partner with us as an employer.
My name is Alex Brookes. I joined Ethos in January of 2022 and have been working as a Young Leader for about a month now. I have always lacked direction in life, for as long as I can remember. I've never really known what I wanted to do professionally, despite...
Read More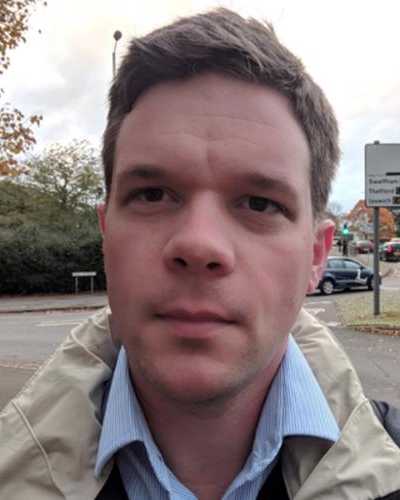 Ethos Product Owner (Noggin) and
Young Leader Mentor, Sven Latham
Data technologist Sven has also been instrumental in building the IT behind the Ethos Work Platform that supports Young Leaders and Ethos Partners.
"Elliot joined the team at Noggin to work through our various opportunities and potential sales. He is also developing a plan for communicating with people interested in trials. Even the first few weeks it's clear that Elliot is putting a lot of effort into research, keen to offer constructive thoughts, and get on with the tasks in hand with some independence. These are all strong commercial qualities, and I'm looking forward to seeing what Elliot can achieve – I've high hopes!"
Want to meet us to chat through your ideas?
Our Young Leaders team is ready to help you identify the work that could be done remotely to advance your social value projects. If you have the capacity to come up with a real life challenge, and a definable package of work, we are confident our Young Leaders could help you reach your goals. Contact us to find out if you could be an employer to a Young Leader.
FAQs about the programme?
We've compiled an FAQ page