Young Leader Employers FAQ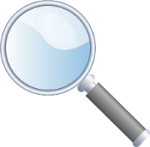 What is the Ethos Young Leaders project?
In 2020 we formed Young Leaders with support from funding from the DWP. Within two months we had recruited 30 young adults under 25 and deployed them to work on our social impact projects in wellbeing, workplace development and placemaking. From coding, film production, conducting sales calls, devising customer manuals to researching markets for products, our Young Leaders work flexibly and remotely 25 hours a week, supported by our Ethos Partners who act as Product Owners, Work Navigators (helping them get on board with our work platform) and Wellbeing Mentors. The Young Leaders rapidly took to this, fostered under our core guiding principles of trust, collaboration and moderation of self interest.
What is involved in being an Ethos Young Leader Employer?
Our Young Leaders have worked extremely hard for us, and thanks to their input we have reached the point where we can obtain funding for Young Leaders to deliver work for third party employers. A work package is developed in collaboration with these third parties which we call 'External Product Owners'. The role of the Product Owner is simply to define a goal. It does not matter how ambitious or extraordinary – we just need to define first steps on the way to success (Young Leaders can help – they are good at that)
Ethos is funded to support the Young Leader to achieve this shared aim and we work together in collaboration, trust and moderated self – interest, avoiding ideas of failure which leads to spirit-crushing shame.
Who could be a Young Leader Product Owner?
Product owners may be early stage entrepreneurs, small charities, large companies with a sustainable business model, a new finance initiative, a pressure group for the rights of others, a community cohesion project – there is no limit. The only condition is that the work should be new and lead to a valuable outcome for people, place or planet. External Product Owners should also be willing to engage with Ethos and put some initial effort into applying for funding – nothing valuable comes without a bit of effort. But from then on, benefits accrue to the Product Owner and the young adult who will gain real work experience and support to improve their employability.
What kind of work can be delivered?
We were ahead of the curve on remote working and are experts in utilising technology to create knowledge work. The kind of work our Young Leaders have provided includes social marketing, videography and film production, podcasting, photography, graphic design, copywriting, customer services, sales, market and business research, branding, business model design, business development, coding, company IT systems development, data modelling, human resources and people support, mentoring, project management, publishing. We are pleased to say that several of them have already started incubating their own business ventures – inspired by our entrepreneurial, have a go mindset.
How long is the programme and what does it cost?
Each Young Leader is funded for a 6 month period to receive the minimum wage for 25 hours a week work. They work with Ethos Partners on our Work Platform and we integrate them with employers who we call 'External Product Owners'. Product Owners can work with them for the whole six months or if preferred on shorter assignments. Contact time should be a minimum of one hour per week for work mentoring purposes. The cost to the Product Owner is zero.
How are the Young Leaders recruited?
Ethos recruits Young Leaders via a funnel of applicants provided by JobCentre Plus. In the first three months we processed 2000+ applicants. We were limited in our first placements to 30 but we could have placed another 500. We have broken the chains that stop us recruiting more and we are keen to offer work to our applicants who are waiting now to be deployed. We are in touch via a Peer to Peer channel on our network which is moderated by our Young Leaders.
Sounds too good to be true. How do I know this is not an exploitative labour scheme?
All this is driven and supported by our own particular innovation – an open source system we call our Value Exchange Dynamic. Concern for human wellbeing is at the heart of the relationship between Ethos VO and our Young Leader – even over desire to bring positive social impact. We seek, and will only work with, partners who share our values.
How is this governed?
Ethos Young Leader Mentorship programme is delivered through the Ethos Work Platform – a human-centred work system based on recognition for contribution. Together the Ethos community of Partners has worked with our Young Leaders to define our 'Work Platform' which comprises three elements:
Our core values: trust, collaboration and moderation of self interest
A technology platform to plan, develop and record work in progress
A mentoring system to support work delivery, process and wellbeing, anchored in our Value Exchange Dynamic
Is there any evidence for the Ethos Work Platform?
What is the risk?
We have taken every care to minimise risks to our young adults, our External Product Owners and ourselves. Our young adults are organised and facilitated to consider themselves as a 'community of practice' characterised by mutual support and learning. Within this supportive environment the young adults are given significant scope to self-organise, to discover and explore new opportunities and deliverables working with their Product Owners (who may be external to Ethos or an Ethos Partner) Thus, deploying one or more young adults to deliver valuable work represents little risk to the young adult or the Product Owner. As part of the deal, we take care of all requirements to support the Young Leader in improving their employability, and help them develop their career path and transition to other work at the end of the placement.
Financial exposure
It will cost you nothing to get involved.
How is Young Leaders Funded?
Young Leaders is an Ethos Work venture which developed out of our response to the Covid emergency in 2020: we recruited a number of unemployed young people looking for meaningful work. From January 2021 we have been able to offer funded training, development and workplace opportunities to anyone living anywhere in the UK, aged 16 – 24 and on Universal Credit. This is currently backed by the government's Kickstart Scheme which funds 6 months work placement. The engagement must include 'employability support' which we can deliver to DWP requirements on our platform.
Arrange a call back (Short form)
Want to know more about Young Leaders?