Notice to potential applicants: The Kickstart scheme closed to new referrals on 28/02/2022. We are only able to take on Universal Credit applicants referred to this role before this date.
If you would like to get involved on a voluntary basis we would be pleased to receive your application.
Are you ready to be a Young Leader of tomorrow's workplace?
Join the Ethos Young Leaders Crew!
Are you:
Aged 16 – 24 and eligible to join the government's Kickstart programme?
Currently out of work and claiming universal credit?
Feeling like you've got no employment opportunities to excite you?
Tech-savvy and able to work from home remotely?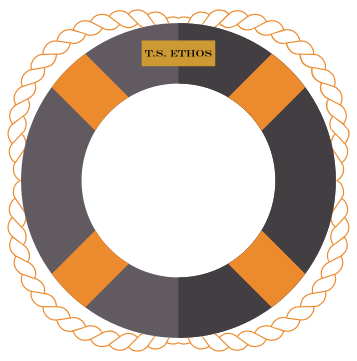 You could be part of a brand new programme, Ethos Young Leaders. Get on board and we will help you:
Develop your innate talents and entrepreneurial skills
Contribute to some forward-thinking social enterprise projects in areas such as sport for health and wellbeing, sustainability, post-Covid recovery and city planning for the future
Work in technology/sales/marketing/digital/data/research/people/business management/events/finance/video production and more …
What's in it for you?
Six months of paid work for a minimum of 25 hours per week at minimum wage (rate determined by Gov and your age)
On-the-job training in a role suited to your interests and abilities
Mentoring to overcome hurdles, set and meet your personal goals and develop critical and sought after workplace skills
Help to find routes to a longer term job or develop a permanent role in Ethos
Interested?
We are looking for self-starters. Individuals who want to work in a place that is all about "purpose not profit". You may not know what your real strengths are or where your career will develop but we have recruitment and mentoring tools designed to help you with these key issues.
Sounds like you?
Apply now to join the Ethos Young Leaders crew!
My name is Alex Brookes. I joined Ethos in January of 2022 and have been working as a Young Leader for about a month now. I have always lacked direction in life, for as long as I can remember. I've never really known what I wanted to do professionally, despite...
Read More
Find out how to apply now:
Have you been referred to this opportunity by JobCentrePlus?
Fantastic! Complete the application form now.
Not been referred yet? Don't worry, if you are aged 16 on 24 and on Universal Credit we are still keen to hear from you. Should your application be successful, we can help you get on the scheme. Complete the application form.
Feedback
We promise every applicant will get feedback, including what we would need for you to be eligible for the next step if you are not yet ready for Ethos.
Please note, all interviews and suitability assessments will take place online.
Ethos Young Leaders programme is supported by HM Government's Kickstart scheme and in partnership with DWP.
Any questions?
Contact us on [email protected]
Start changing the world!