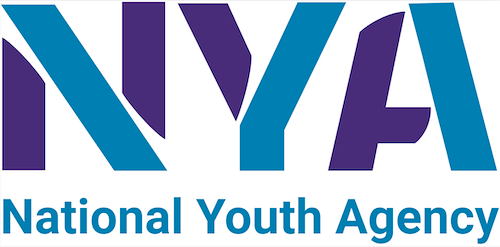 The National Youth Agency, is a national body for youth work in England. In 2021 it launched amplifi –  a youth-led online digital space helping young people get the knowledge, skills and experience they need to power forward to bright futures in learning and work.   Since August 2021 the amplifi core group has worked with over 200 other young people co-produce a platform and a programme to meet the needs of young people by being diverse in its offer and ensuring content is accessible and relatable.  
What we did
In 2021 the Programme Manager for the amplifi platform, Bex Perry asked our Young Leader team to do a workshop for her newly-established network of young people.  The resulting one hour session 'Finding Your Why' was such a hit that Bex asked them to follow up with a four part programme – based on the feedback provided on the amplifi influencers themselves.     The programme was developed and delivered over a 5 month period, and included the development and delivery of four online workshops. The team of Young leaders developed three worksheet-based activities per session as well as four slide decks and a feedback session. 
Our Young Leaders Work Package
Our team of young leaders, Milo, Suki, Connor, Michael, Lauren, Katie, Luke and Sohail, led by Joel Escayg, worked together as a remote team of staff to support Bex and the amplifi team.   The workshops focused on the topic of "Transition into the World of Work" and featured guest speaker  Jake Richings a career influencer who works with our Young Leader team. 
The result
Our team successfully delivered the workshops to around 50 young persons between June and September 2022.
Challenges to our Team
Joel Escayg explains the challenges to the Young Leaders and how they dealt with them:
"The challenge was to create engaging and outcome-driven workshops that would enable young people to identify their strengths, develop confidence and become future-ready in order to access a career path they connect with. Developing proposals, organising budgets, creating resources and keeping the team on track to deliver have all been big challenges. We are grateful for every bit of advice and feedback given by Bex and the amplifi team, and look forward to developing and delivering increasingly better workshops for future groups. Our Young Leaders have  learned a huge amount from this experience."
My story
Suki Bal's personal story: 
"Working with the National Youth Agency on this project was brilliant, not only did we have to plan and develop a series of workshops from scratch, we also had to think about the ease of accessibility of all our information. The group we were presenting to was made up of a range of young people aged 16-25, some with varying accessibility needs including visual impairment needs – we had to consider workshop layout, how we would run interactive activities and being aware of different ways people took information in.  It was almost like personalising the complete experience for the group but it was so worth it in the end when the young people engaged with us through all the activities and knowing the positive impact we were having on them as well as seeing the valuable and insightful conversations that were happening through the experience."
My story
Joel Escayg's personal story:
"It's been a pleasure working with Bex, our Young Leaders team and amplifi's influencers and I'm extremely proud of what we've been able to achieve together. It's been a great journey, developing this project from the very beginning, starting with the initial outreach email I sent to Bex, to delivering our first 'Finding your why' workshop in 2021 to having successfully developed our pilot series of 4 workshops, with plans to fully implement the sessions this autumn. This project has been my first time taking full ownership for the outcomes of a project and it's been an amazing experience. These workshops provide young people with great guidance on getting started in the world of work and I recommend anyone who is able to to attend them!"  
Partner Comments
Bex Perry, the Programme Manager for the amplifi platform says,  "Considering the Young Leaders had never delivered this session or worked with this group before, they were utterly fantastic! The young people connected with the hosts and got really involved in the activities, I look forward to taking this project further with you all!."
Skills developed by Young Leaders
Workshop design and facilitation, online event planning and management, developing proposals to meet client brief, remote working, collaboration, worksheet design, accessible design.