Quakers and Business is a volunteer-led charity which seeks to promote Quaker principles of truth and integrity, justice, equality, community simplicity, peace in business and the workplace.
Our Young Leaders work package
A group of Ethos Young Leaders worked with the Q&B Clerk, Roland Carn, to develop a scenario and cost the production of a short film. The young people were all on Universal Credit and were supported by the government's Kickstart scheme.
The young people met with Roland Carn online and explored ideas for a film scenario that could highlight Quaker business principles. Using this as inspiration, young leader Sam Carty wrote his own interpretation of what can go wrong in a workplace when human values of respect and integrity are violated.
Once the film scenario and costs for professional actors and production were approved, the production process started – this included script writing, advertising for and auditioning actors, researching, procuring and mastering appropriate technology platforms for filming online, production design, editing and sound. It took place entirely remotely with the young people based around Scotland and Hertfordshire.
The Result
Work package owner – Roland Carn:
"Congratulations and thank you to the team for producing a film without any hitches! The scenario was different from what I had expected it to be, but that is what makes it an artistic endeavour. "
The film was shown at the charity's Annual General Meeting in June 2022 and it was extremely well received. Using the film as inspiration Q&B has developed a number of exercises for consultants, business ethicists and philosophers that can be used to lead groups of workers at any level or experience.
Communications manager at Q&B Suzanne Watts said:
"I am delighted with the outcome of this film. Whenever it is shown it generates powerful responses and dialogue. I have no doubt that it can become a centrepiece of our next Annual Conference when we will be tackling the challenges of the modern workplace, and the strengths and weaknesses of remote working."
Challenges to our team
Who are the young people involved?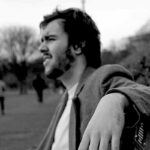 The writer and director is Sam Carty – a Glasgow based aspiring filmmaker.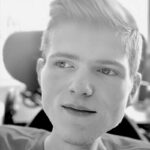 The producer is Milo Kirk, a disabled film graduate living in Scotland.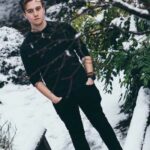 Video editor: Connor Bradley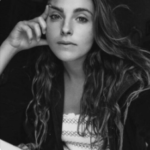 Production designer: Ines Osh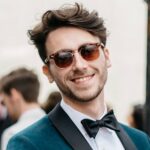 Sound editor: Michael Galloway
What have they learned from the experience?
Milo Kirk, the producer says:
"In my eyes the project has been done to a high standard and everyone has done a great job bringing it together. I have never made a film like this remotely, and although it came with a lot of challenges I enjoyed the element of the unknown. This also had the advantage of being able to work with everyone in Ethos that are in different cities."
Sam Carty says:
"Working on the Quakers & Business project has allowed me to hone my filmmaking skills in a professional sense. Combatting my own self-doubt has been a challenge but I am able to recognise when I've let it creep in and bring myself into a more forgiving thought process. Everyone I've spoken to has been really supportive and I'm massively grateful for the level of kindness!"
Skills developed
What skills did our Young Leaders acquire, or improve on doing this project?
Remote working, production planning, Streamyard, audio and visual editing, client consulting, client communications and account management.