The Isle of Wight Heritage Action Zone is the first locality to adopt the Noggin Property App since it became an Ethos Place venture for town centre management.
The contract with the Isle of Wight Council will see the web-based property register adopted to support the development of the historical capital – the inland town of Newport.
The initial aim of the project will be to create and maintain a database of commercial properties within the High Street Heritage Action Zone and use it to identify target buildings for interventions.
The Noggin Property App harnesses mobile GPS technology to allow town centre managers to quickly register data about shopfronts and other units, including commercial property. This makes it quick and easy to monitor occupancy levels, usage, rateable values, tenancy and ownership while creating a visual record of frontage. The powerful database that sits behind the app, the Noggin Hub, allows the register to be combined with a multitude of other data streams, as required by the client.
Noggin founder and Ethos Partner Sven Latham says,
"We are delighted that the Noggin App has been adopted by Isle of Wight. We see this as a first stop to unlocking the potential of this high street zone to fuel recovery and breathe new life into the Isle of Wight economy. Heritage listing is just one of the flexible adaptations the Noggin software can support. We look forward to working with our partners at the Isle of Wight Council on improving the sustainability of this important historic centre which has so much to offer to the social and cultural life of the island"
More about this venture
The Noggin Property App, powered by the Noggin Hub is an Ethos Place venture. Find out more at our project page https://www.ethosvo.org/project/noggin/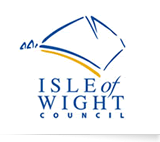 Isle of Wight Heritage Action Zone

#heritage #highstreet #proptech #placemaking