I was one of the first Young Leaders to join Ethos and am now in my fifth month here. My Young Leaders journey started as a result of me making the decision to leave my full-time job and ending up on universal credit as I struggled to find new employment. I left my original job because of the effect it was having on my mental health and the poor treatment of employees within the company. I felt there was no respect for me, that my managers did not trust me and that I had no autonomy or responsibility over my own work.
After signing up for universal credit and joining Ethos' Young Leaders programme, I had energy again! Young Leaders provided me with an opportunity to do what I had always wanted to do – work for an entrepreneurial organisation that focuses on doing good things for people.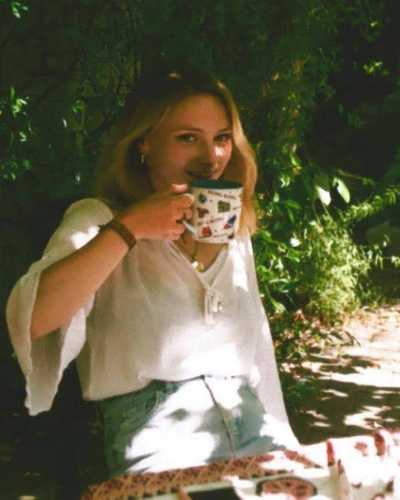 I joined Ethos as part of the people product/operations team and was focussed on learning about all the different processes related to people in Ethos. I then worked to come up with ways to streamline those processes. I worked in recruitment while we grew the Young Leaders project and helped to interview and recruit 30 Young Leaders. I am now focussed on the project/business development of the Young Leaders project.
The biggest challenge I have faced so far at Ethos is working in sales. I was really nervous to do this at first as I have had quite negative experiences of working in the Sales industry. After receiving guidance from my mentors, I jumped in and started reaching out to potential customers and my confidence in talking to external stakeholders about what we are doing in Ethos grew very quickly. This experience taught me that 'sales' doesn't really feel like 'sales' if you are simply talking to people about something you are passionate about.
The work I have done in sales and business development for young leaders has proven valuable and therefore developed into a business case for me which is really exciting.
Young Leaders has given me the platform and the community to be myself at work which is something that I think is hugely underestimated. My workplace confidence has grown massively and I now feel like I really do have a lot to contribute in the workplace. My mental wellbeing has also been significantly better since starting at Ethos as a Young Leader and I hope to stay with Ethos for the foreseeable future.