Over the past seven years, Team Ethos/Team Army has been tirelessly working to enable thousands of soldiers to take part in sport. Today we would like to announce a major milestone as we have now raised over £6m to help the best get better!
Maj Gen Lamont Kirkland CBE – CEO Team Ethos/Team Army said, "We are extremely proud that our fundraising efforts over the last seven years has enabled thousands of our servicemen and women to take part in sport at every level; from beginner to Olympic standard. Sport is a key element in keeping our Forces fighting fit and it plays a vital role in improving welfare, morale, operational effectiveness and recovery."
Team Ethos/Team Army supports a worldwide range of competitive sports that are played in the forces. Many Corps also benefit and all three Services in one way or another. Additionally, Team Ethos/Team Army is proud to engage and support the various adaptive sport initiatives used to aid rehabilitation and recovery for mental and physical injury. This list includes various 2 and 4-wheeled motorsports, golf, several winter sports disciplines and water sports.
We also sponsor unique events and expeditions such as the groundbreaking achievement of the Ice Maidens who were the first all-female team to cross Antarctica using mus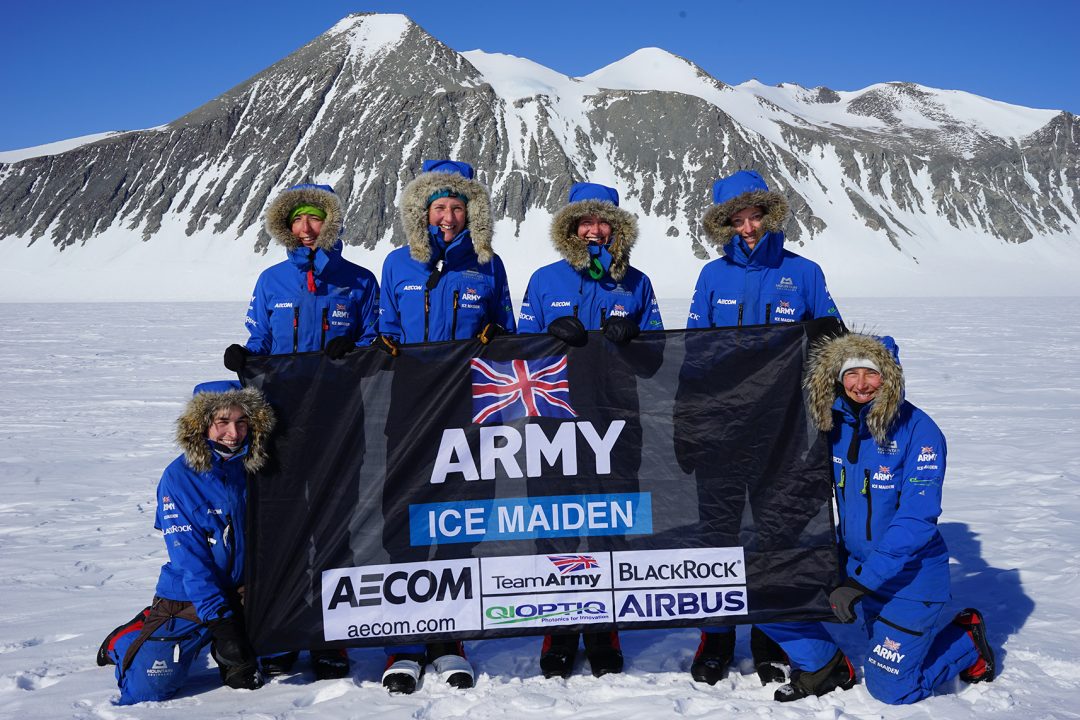 cle power alone; a truly remarkable feat which only took them 62 days to complete! Maj Nics Wetherill, who came up with the Ice Maiden idea said, "I would like to say a huge thank you to Team Army, without your generous help the Ice Maidens wouldn't have been able to make history."
Team Ethos/Team Army promotes excellence and helps the forces' sporting talent to succeed by reducing the cost of participation, supporting grassroots activity, and by encouraging and assisting our elite athletes to compete at the highest level.
Many Forces sports would not be able to continue without the support of our 38 dedicated sponsors who we would like to sincerely thank, their loyalty and support to our Forces is much appreciated by the organisations who benefit from their generosity.
The Team Army Sports Foundation is a registered charity which raises funds for Forces sport to increase sporting opportunity, promote excellence and also enable recuperation and rehabilitation.