Town and city management specialist Toyubur Rahman has joined the Ethos Place team to collaborate on the development of the Noggin Property App, a powerful tool for place managers to collect and track property data on the high street.
Toyubur's experience of dealing with the plight of town centres in the Covid-19 pandemic means he is well-attuned to the needs of town centres to recover. The ease of use and low cost of the Property App can help. Toyubur says,
"The maintenance of an empty property register is vital to every town centre in "normal" times but even more important to aid recovery post-Covid. I have on-the-ground experience of occupancy reporting which remains a labour-intensive manual task. The Noggin Property App tool saves time and helps provide a really good overview."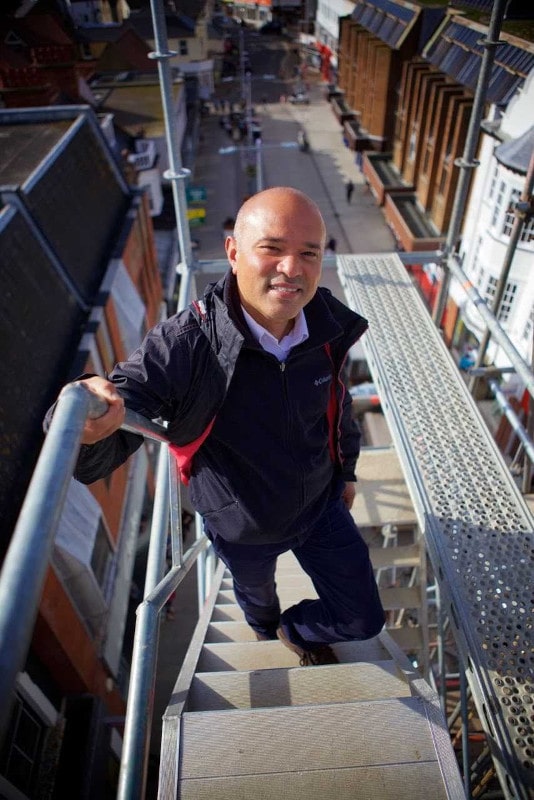 Toyubur will help develop the Noggin Property App
According to Toyubur, the Noggin Property App when combined with the Noggin Hub, could appeal to a wider range of stakeholders including town and city partnerships, Business Improvement Districts (BIDs), Local Authorities, investors, community organisations and commercial property agents.
"I passionately believe in the necessity to keep our town and city centres alive as places of excitement, adventure, economic activity, cultural melting pots and life-affirming social interactions. They are undergoing tremendous change and what they transition into is anyone's guess. However, I am excited by the potential of the Noggin Hub which combines a wider range of data sets, from footfall, to phone counts, crime instances and traffic levels; that puts the power in Place Managers' hands to make the right decisions for recovery and renewal."
Toyubur will be working as an Ethos Partner alongside his main role in Economic Development for a local authority in the South of England.
A fellow of the Institute of Place Management, and on the expert panel for the High Street Force Task Force, Toyubur Rahman has driven a number of successful projects to improve towns and city centres. Notably the development and launch of the Purple Flag Programme to improve the evening and night time economy and the Portas Town Teams programme. Toyubur has delivered research, training and consultancy to town and city managers for the Association of Town and City Management, and has wide experience of applied management in the field, regenerating centres like Crystal Palace, Bognor Regis, and more recently Chichester.

The Noggin property app is a mobile and desktop property toolkit designed for town centre management teams and BIDs. It allows easy sharing with third parties and benchmark surveys, historical view of properties, stats and urban dynamics. Find out more at the Noggin website https://www.noggin.ltd.uk/property-app/
#placemaking #footfall #highstreet #buildbackbetter